Boiler water wall tube screen cutting machine
Boiler water wall tube screen cutting machine boiler water wall tube screen is a very special kind of workpiece. It is difficult to process and requires high processing. The traditional manual operation is time-consuming and laborious, and it is difficult to guarantee the quality.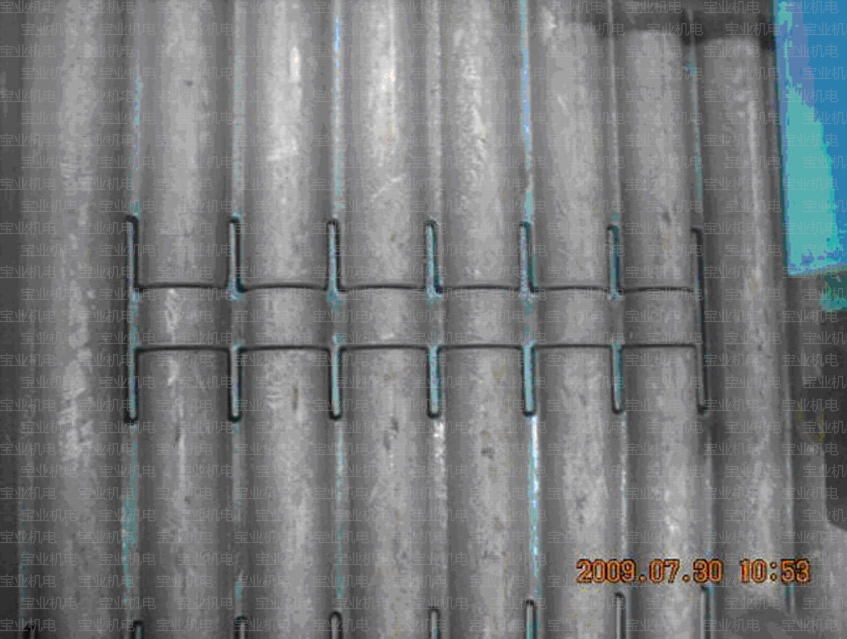 In view of this problem, the company creatively adopts the combination of infinite rotary variable dip cutting machine and cold processing to solve the cutting problem of this kind of work perfectly. The cutting torch can intelligently change the inclination angle according to the shape of the workpiece, so as to achieve high quality cutting.
The cutting machine is controlled by three dimensional eight axis (five axis linkage), which can cut the three-dimensional space curve of the surface of the tube screen. By configuring laser detector, the cutting position of the tube screen can be accurately positioned, and the relative position of the tube and flat steel is scanned, and the data is fed back to the upper computer to ensure the accurate cutting of the tube screen.
It can be realized, the end of the tube screen is cut, the middle window is cut: diamond, triangle and so on.
After the plasma is added, the tube screen cutting and the end groove opening can be formed at once so as to achieve the convenient and efficient cutting effect of the tube screen.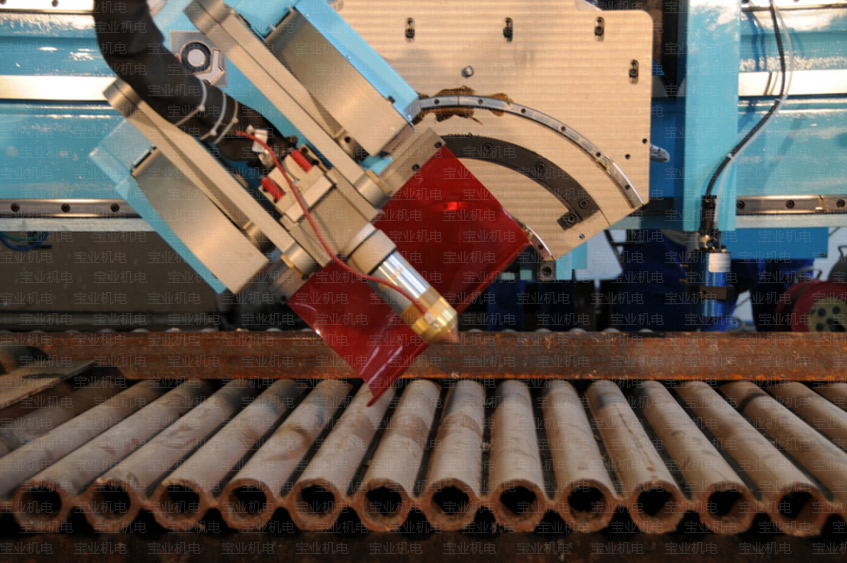 The equipment has been used by many users in China for a long time, resulting in obvious economic benefits.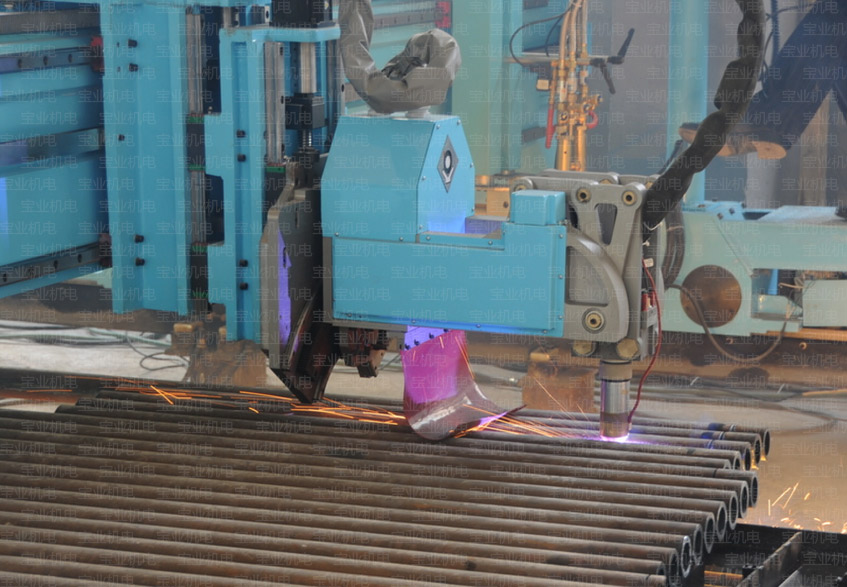 Main technical parameters:
Track width: 4-7m (or according to user requirements)
Track length: (according to user requirements)
Fast moving speed: 12m/min
Powder spraying speed: 9m/min
Cutting speed: 0-6m/min
Slope angle range: 0-45 degrees
Cutting moment three-dimensional oscillating speed: 30 rpm
Cutting precision of slope angle: + 2 degrees
Plasma power supply: American sea treasure or American fly
Positioning: laser
Working gas: oxygen, compressed air, gas (according to user requirements)
Power: 220v/380 v/50 Hz
M series pipe diameter intersecting line cutting machine
Applicable pipe diameter range: 800~2000mm
The truss structure of Longmen is suitable for cutting super large workpiece. This type of products are widely used in boilers and wind power generation.