Boiler water wall tube screen cutting machine
The boiler water wall tube panel is a very special workpiece, with great machining difficulties and high machining demand. It will take time and efforts to process such workpiece if adopting traditional mode of manual operations, and also it is hard to guarantee the processing quality.
For such problem, Baoye M&E adopts a mode combining infinite rotary variable-angle cutting technology and cold machining to solve the difficulties in cutting the workpiece perfectly. The cutting torch can change the tilt angle intelligently according to the shape of workpiece, thus cutting the workpiece in a high-quality manner.
The cutter, adopting the mode of 3D 8-axle control (among which 5 axles links together), can cut the 3D space curve on the surface of tube panel. By configuring a laser detector, the cutter can position the cutting position of tube panel accurately, and scan the relative position of tube and steel fat, and feed back the data to principal computer, so as to ensure accurate cutting of tube panel.
Also, it can not only cut the ends of tube panel, but also cut opening in the middle: diamond, triangle and other 2D shapes.
After adding with plasma, the equipment can cut the tube panel and open groove on the ends in one operation, so as to cut the tube panel conveniently and effectively.
The equipment has been used by many domestic users for a long term, and obtained remarkable economic benefits.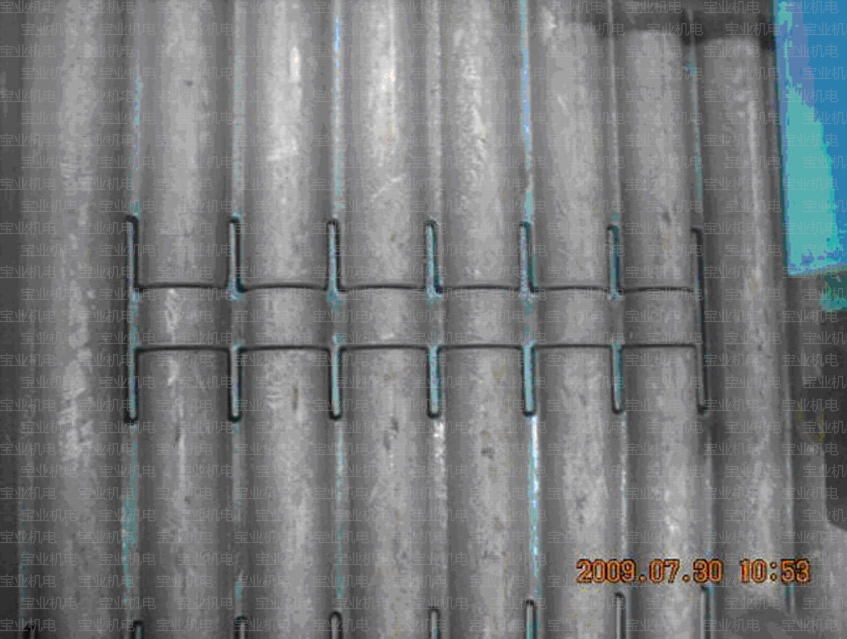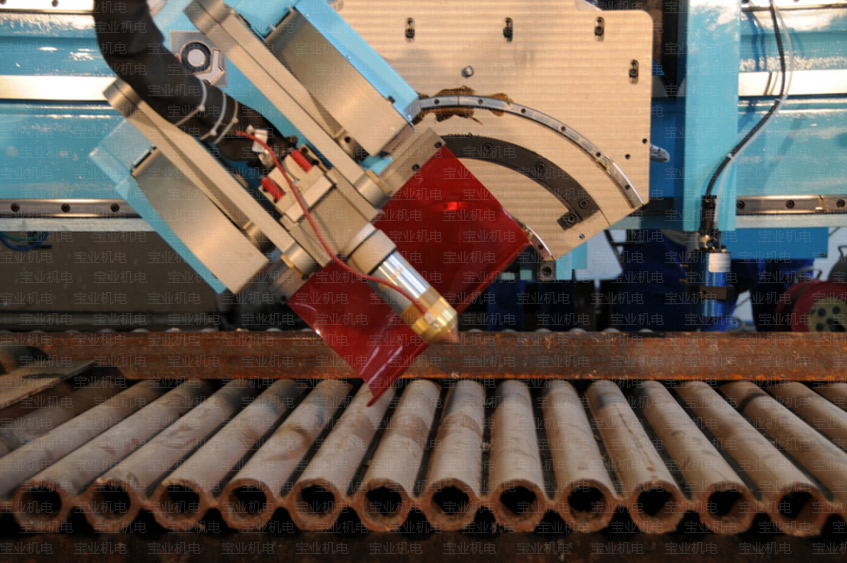 .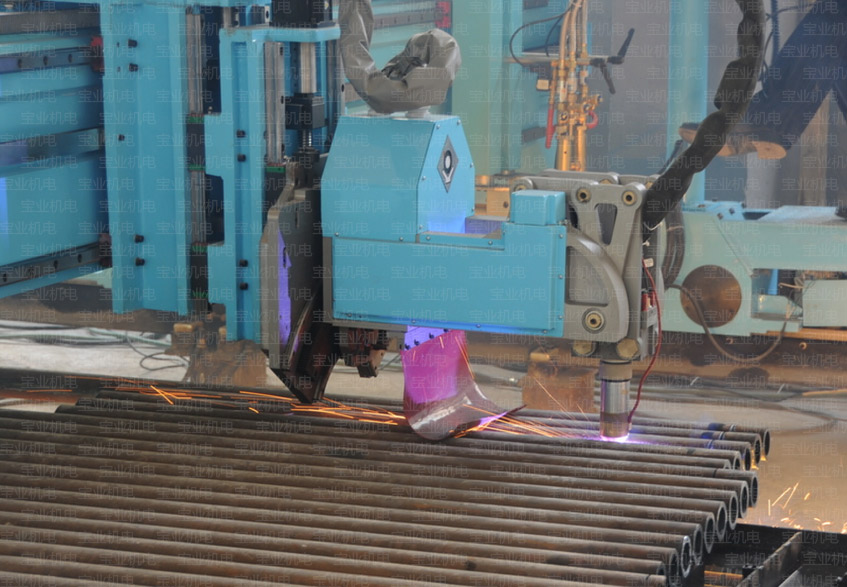 Main Technical Parameters:
● Track width: 4-7m (or as required by user)
● Track length (as required by user)
● Rapid moving speed: 12m/min
● Powder spraying and marking speed: 9m/min
● Cutting speed: 0-6m/min
● Range of groove angle: 0-45°
● 3D swing speed of cutting torque: 30 rpm
● Cutting accuracy of groove angle: ±2°
● Plasma power: Hypertherm or Victor Thermal Dynamics or Kjellberg
● Position: Laser
● Working gas: oxygen, compressed air, fuel gas (as required by user and plasma power)
● Power: 220v/380 v/50 Hz
Large diameter intersecting line cutting machine
Applicable range of pipe diameter: 800~2000mm
The equipment adopts gantry truss-type structure, and is suitable for the cutting of oversize workpiece. This product is widely used in boiler and wind power industry.
The multi-DOF (multi-degree of freedom) 3D CNC cutting equipment researched and developed by the Company supports oxygen, plasma and multiple cutting modes, and can cut the parts with various complicated shapes as well as oversize workpiece.