Company production, cooperation with Shanghai Jiao Tong University, the advanced welding technology and robot automation equipment technology to fully mix, in the domestic first to introduce flexible welding production line for automotive structural parts solution, improved the space utilization and production efficiency
Automatic switching flexible welding line for welding jig
Shanghai Bao Industry Mechanical and Electrical Co., Ltd., in cooperation with the Shanghai Jiaotong Institute of welding engineering, innovatively combines intelligent logistics technology with robot welding technology to realize automatic switching and storage management of robot welding jig. So that the production line can be completed in a short time to complete the switch quickly, producing parts of different models. Compared with the traditional manual way to switch welding jig, the efficiency has been greatly improved.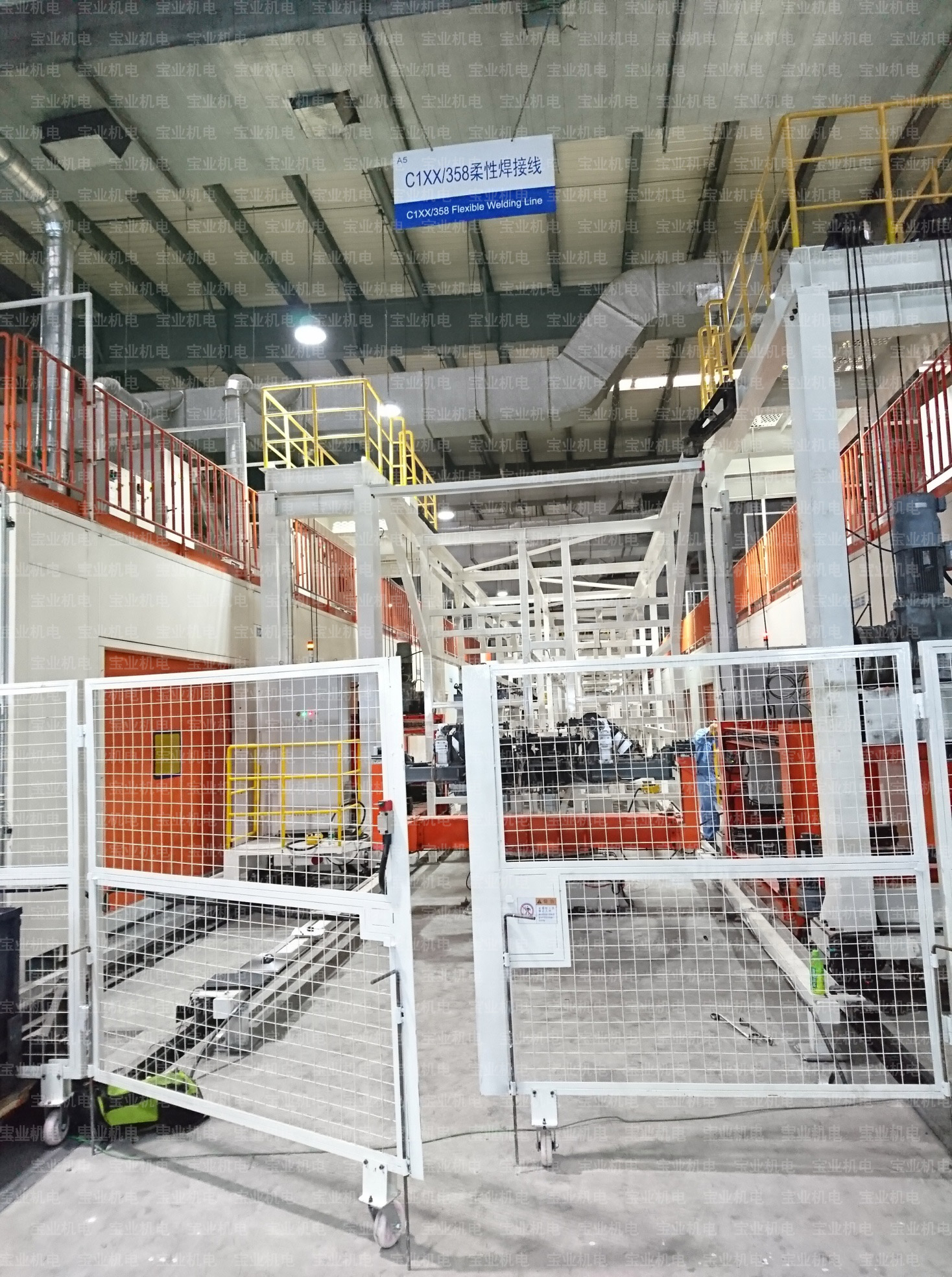 The fixture warehouse can store 3 models and a total of more than 70 sets of fixtures. It can meet the needs of more than 20 robot welding workstations.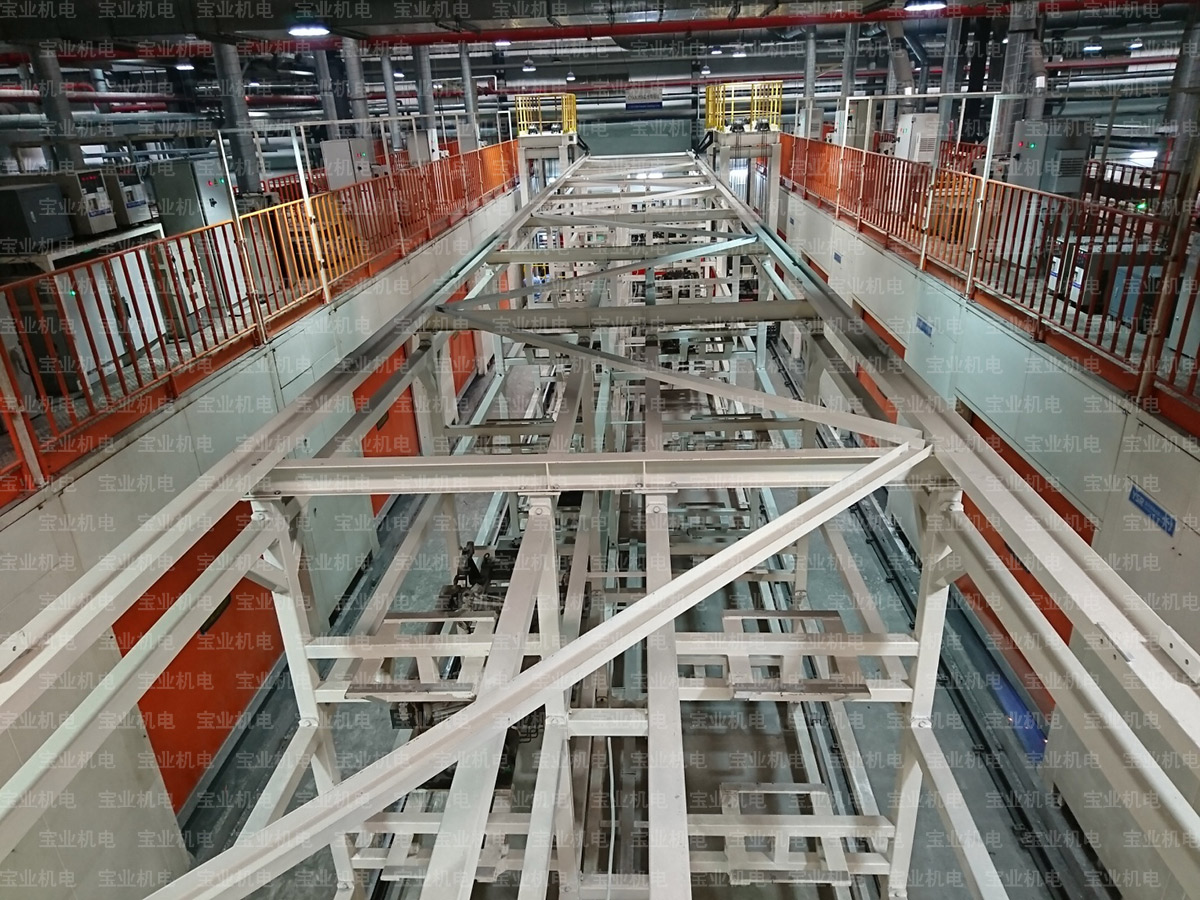 Robot Island flexible welding line
Shanghai Bao Ye electrical and Mechanical Co., Ltd. and Shanghai Jiaotong University Welding Engineering Research Institute successfully broke through the key technology of robot Island flexible welding production line. This type of production line has extremely high space utilization rate, and can realize the collinear production of various vehicle parts in a narrow block.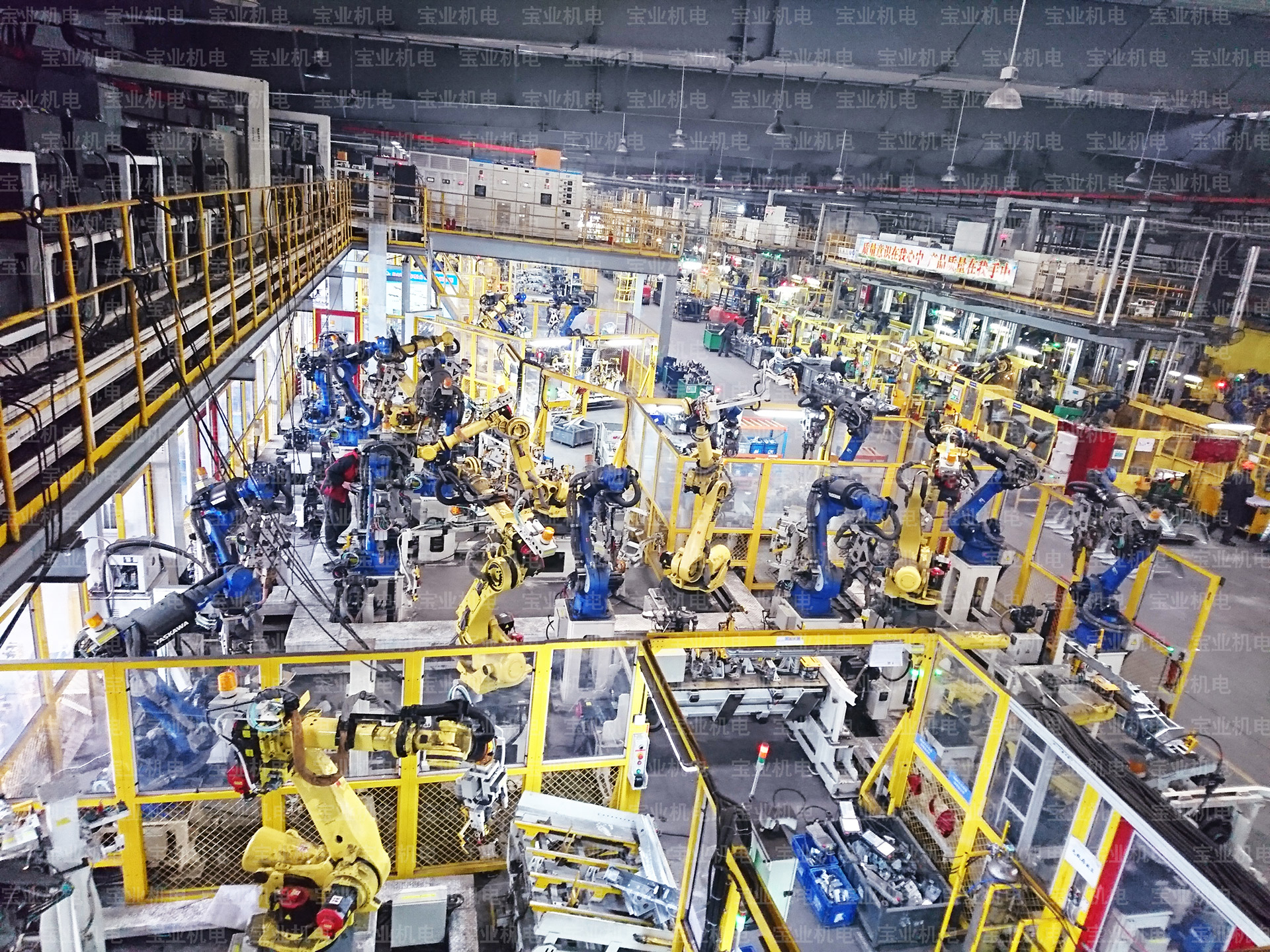 In some processes, multiple robots need to cooperate with each other to complete a task together. Shanghai Bao Industry combined with many years of experience in robot applications, the use of multi brand of robots on the production line, and let different brands of robots play their own strengths and work together.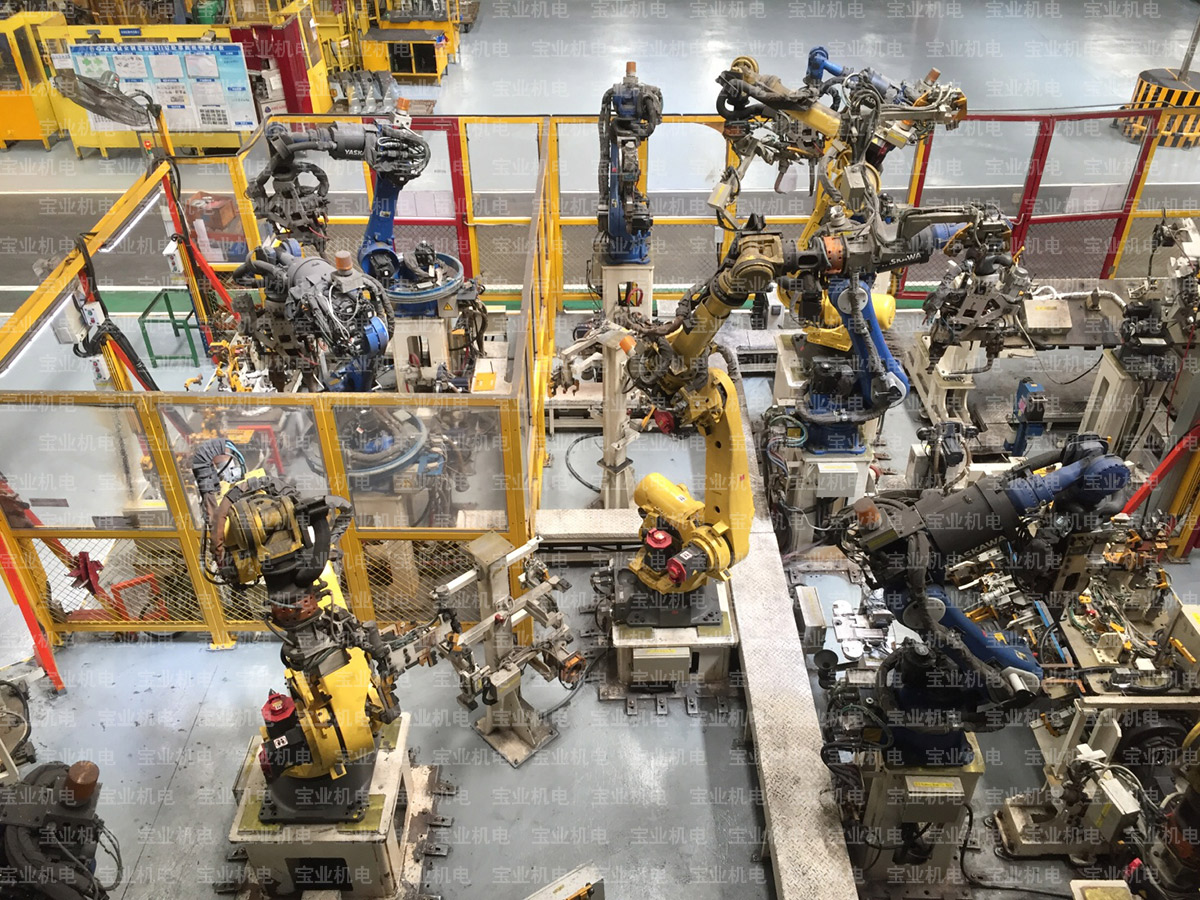 The intelligent fault proofing design is adopted in the production line, which effectively avoids human errors in the feeding section and affects the normal flow line of the production line.